I am so lucky to have some lovely ladies sponsoring Miss Information this month and I want to introduce them to you.
First Up we have Allison Sullivan from Feeding My Temple.
She one beautiful lady as you can see.
She is a 

26 year old mom and wife. Follower of Jesus. Sister to 2. Living in Oklahoma. Feeding My Temple follows her life as she tries to balance feeding her body, mind and spirit with the Word, fitness, and amazing food.

 
One of her most requested recipes from her blog is Skinny Parmesan Chicken. 
I can't wait to try this recipe.
Besides her blog you can also find her on
Facebook
,
Twitter
, and
Pinterest
. She also has a weekly link
party, it's a 

Weekly Social Circle Linkup in other words a social media link up, Twitter, Facebook, and Instagram.
Please go visit her blog it is truly inspirational for many reasons!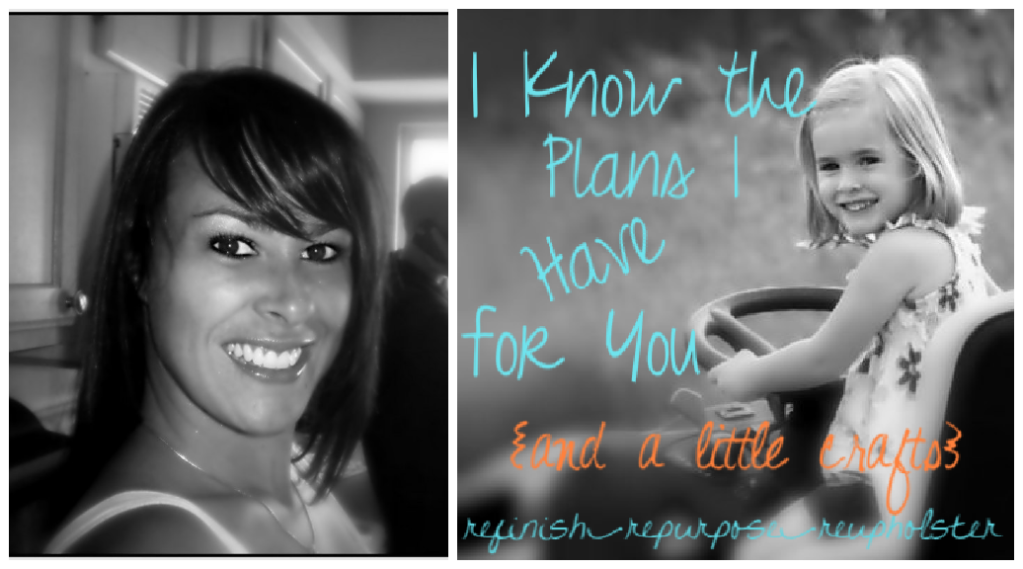 Really could these 2 ladies be any cuter! She started her blog a year ago, and for months it was based on furniture that she gave new life to. Some of her favorite redo's have been a trashy chair brought back from the dead, a lemonade stand that was made from pallets, and a craft station that was made for her kids from a drop front crib. She have such a passion for furniture and the endless possibilities. She says she will always love redoing furniture and all things DIY, so you wont see those blog posts ending anytime soon
! But in the last few months, she have had some changes in my life and with these changes, she have noticed her blog changing. It is a good change, it is becoming more personal, and she's letting the world into more than just a talent…she is letting the world see her! So, I hope you will come along this journey, as she travels down the path to His plan! One of her most popular post's has been Her crib turned craft station, so for all of you out there with a drop front crib that have no idea what to do with it, well here is your answer.
Seriously it's really just freakin genius! 
I promise you will not not be disappointed in getting to know either of these lovely ladies and there blogs!