Here is a great Biography of the Oscars with some interesting facts!
I have always wanted to have an Oscars Party but it is always a Sunday Night so there is school and work the next day. Most of my friends would have to leave to put kiddos to bed. Sooooo I have decided to have a Virtual Party for all the ideas I would do if I actually had one.
First HERE is a great link to a Ballot for this year I would have everyone fill it out and there would be prizes for the person who got the most right and for the most wrong. Of Course the winner would get there own little statue, if you don't have time to order one a ken doll and some gold spray paint would do
I would roll out a red carpet at my front door and have a strobe light flashing to mimic flash bulbs.
Yea I wish that was what my front door looked like
All the chicks would receive Boas and the men Top Hats from the Party Store ( I know you are all thinking have people get glammed up but who wants to sit on a bunch of sequins in my living room watching TV?)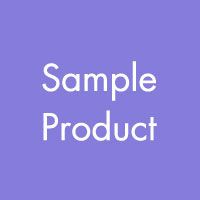 But I would wear one of these cause I'm sassy like that!
Ok so onto the food because that is one of my favorite subject!
So here is where you have to get really creative because you really need to correlate with the movies or stars. Here are some recommendations for this years nominees:
The Help – This is really a no brainer Chocolate Chess Pie folks, I will just never look at that pie the same way again! Fried Chicken with biscuits with butter and honey, and being from Ga. Coke a Cola in the glass bottles! Because Cocktails are a must here are recipes for actual cocktails made at the screening party for The Help, all named and based on their characters:
THE SKEETER
Sweet, strong and a little spicy
1 oz. tequila, 1 oz. triple sec, ½ oz. cranberry, Finish with jalapeno-orange foam
THE AIBELENE
Subtle, smooth and strong
1 ¼ oz. coffee liquor, ½ oz. bourbon, ¼ oz. amaretto, 1 oz. cream, 1 dash coco nibb bitters
THE HILLY
Sour and chilled, with a sharp twang
1 ½ oz. applejack,½ oz. triple sec, ½ oz. lemon juice, Fill with dry hard cider
THE MINNY
Strong, with a kick
1 ½ oz. vodka, ½ oz. triple sec, ½ oz. lemon juice, ½ oz. house-made Tahitian vanilla syrup
THE CELIA
Sugary sweet, a true Southern treat
1 oz. bourbon, ½ oz. peach liquor, ½ oz. triple sec, ½ oz. lime juice, ½ oz. pomegranate juice
Money Ball with Brad Pitt, any kind of ball park food would be great, Pretzels, Peanuts, Hotdogs, Cotton Candy and of course BEER….hmmmm….Beer!
The Descendants would be great with Hawaiian Food, BBQ Pork, Hawaiian Chicken, Fruit Kabobs with yogurt dipping sauce, Pina Coladas, a Blue Hawaiian Cocktail,
Extremely Loud and Incredibly Close – Any Kind of New Your Deli Food, Pizza, Hot Dogs, New York Cheese Cake, Bagel Chips with Hummus, Fig Newtons (to understand this you have to see the movie)
The Iron Lady – Flat Iron Steak put on rolls or tortillas, Fish and Chips, English Stout
Hugo – French Fries, Crescent Rolls, Milk, mini quiches, French Cheese Plate, or any French Food
Bridesmaids – Brazilian Food, Just watch this clip, I laughed so hard, it's priceless
Ok so I hope you have enjoyed my virtual Oscar's Party and Just in case you were wondering my pick for Best Picture is
Really I'm sure you could have guessed I am from the South after all! Please leave me a comment about who you would vote for!So for now I'll leave ya'll with the Chocolate Chess Pie I make at the holidays:
Ingredients:
1/4 cup butter
1 1/2 ounces unsweetened chocolate
1 1/2 cups sugar
1 tablespoon flour
pinch of salt
1/2 cup milk
2 eggs
1 teaspoon vanilla extract
1 unbaked 9″ pastry shell
Preparation:
Melt butter with chocolate. In a mixing bowl, combine chocolate and butter mixture with sugar, flour, salt, milk, eggs, and vanilla; beat with electric mixer for 5 to 6 minutes. Pour filling into prepared pastry shell; bake at 350° for 35 to 45 minutes, until set.
Pin It
Linked On
Six Sisters Stuff
,
Tatertots and Jello
,
I Heart Nap Time
,
Flamingo Toes
,
Nifty Thrifty Things
,
Homemaker in Heels
,
Country Momma Cooks
,
Sassy Sites
,
I Should be Mopping the Floor
,
Kitchen Fun with My 3 Sons
,
Tip Junkie
,
Mandys Recipe Box
,
Reasons to skip the Housework
,
Not Just a Housewife
The following two tabs change content below.
I'm a mom of 3 boys, 2 by birth one by marriage. I love to cook, watch chick flicks, read and drink wine. I hate cleaning up my craft messes, doing laundry and the dishes! I love watching my boys grow and change and see how differently they view the world. Join me on the blog where I try to provide you with recipes and tips to make your life easier!
Latest posts by Kelley Wilson (see all)